Lake Annecy International Triathlon 2017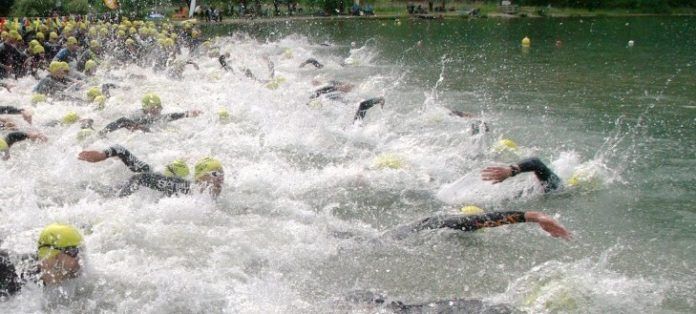 The International Triathlon of Lake Annecy is one of the most important sport events of the city every year after more than 1000 participants. This year, the triathlon will celebrate its 30th edition on Sunday, June 25.
51,5km and 1200 participants expected
Sunday, June 25, 2017 will be held the 30th International Triathlon of Lake Annecy, a sporting event that delights young and old with a race of 51.5km. On the program, it&#8217s 1,5km of swimming, 40km of cycling, and finally, 10km of running to finish. The participants, expected to number 1200, will be able to swim in the waters of one of the purest lakes in Europe, to cycle through the Bauges massif with breathtaking views and to finish by running through the streets of the city of Annecy.
The start will be given at 10am from Le Paquier for the 1500 meters swim. Heading to the Marquisats pool, swimmers will then have to return to the city, cross the Amours bridge to exit the water through the Vassé canal at the Paquier. Then, it&#8217s 40km by bike that will wait for them with a climb to the Leschaux pass for the refreshment, after a 1050 meters difference in altitude, for a return to the starting point by Saint-Eustache, Saint-Jorioz and finally the town of Sévrier.
To finish, the 10km run will take place between the Paquier, the Imperial Palace park and the Albigny beach, for a 5km loop to be covered twice.